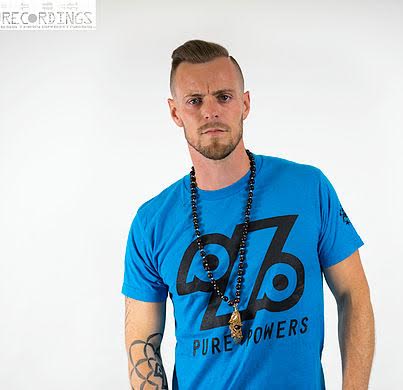 An Emcee embodies the heart of a rapper, but a rapper can never embody the soul of an Emcee. Emcees tell stories, rappers tell tales. Emcees speak, rappers talk. The Emcee is rare, the rapper is the new trend.  West coast born Pure Powers is an emcee with international appeal. His fanbase continues to grow simultaneously with his evolving sound. Pure Powers possesses all the qualities of a true emcee, which include good cadence,  excellent delivery,  insightful content, an incredible rhyme pattern, amazing metaphors and a keen ability to stay in pocket with the beat.  
Pure Power's lyrics are raw and captivating. There's a lot of vision and passion behind his music. He speaks truth to power without fear of consequences. He has a multitude of positive, upbeat anthems and thought-provoking gems in his arsenal. This dynamic wordsmith is fierce, charismatic and hyper-articulate. He has carved out a distinct sound. His music is devoid of pretension, yet rich in insight, nostalgia, family, and loyalty. He delivers intricately woven and occasionally reflective rhymes.
Pure Powers was influenced by an array of artists such as Bob Marley, The Beatles, Van Morrison, Rage Against The Machine, Tupac, Eminem, Black Thought, Mos Def, and Del the Funky Homosapien. This Hip Hop juggernaut is backed by the renowned RG Recordings, which is molding the emcee into being an important voice in the world of Hip Hop. Pure Powers is riding high of off the release of latest project called "One Dream." The critically acclaimed album includes the hit singles "Your Time" "Es Puro" and "Renaissance." The album features pioneers of the California underground, such as Del the Funky Homosapien, Opio & Pep Love (Hieroglyphics), Landon Wordswell, Z-Man, & Khyenci Tienne.For more information log on to www.RGRecordings.com/one-dream.