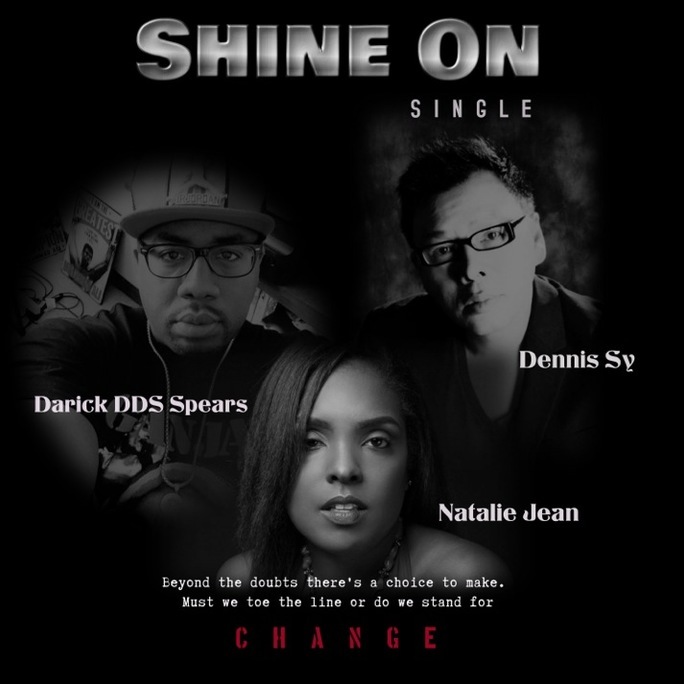 Grammy member and singer-songwriter Sy shines a light of diversity and hope in trying times.
New Jersey – Turn on the news, and you'll see stories of racial disparity, political tension, and a difficult social climate. Grammy member Dennis Sy is breaking through the negative noise with a voice of optimism and hope. His journey as a musician spans over two decades, but in the last ten years the artist has found himself building his songwriting chops. "I've always had a calling for songwriting," explains Sy, "Songwriting is cathartic for me. I'm able to express things that are effecting me on a spiritual and emotional level." Writing his own music has been more than a way to just express himself, it's also been a way to connect with others. "It's gratifying, because you think you're alone in these feelings. But, all of a sudden, people are relating to you through your music."
Sy continues his mission of connecting and reaching listeners through his newest single, "Shine On," a collaboration with fellow Grammy members Natalie Jean and Darick DDS Spears. The song began as a message of hope, but was only amplified by his addition of Natalie and Darick to the track, their varying styles and sounds hitting the message of diversity home. Sy initially wrote the song with his own agenda, but once he opened himself up to the universe's plan for his music, "Shine On" took on new life; an unexpected gift. "Sometimes we have to let the universe show us the right path," confesses Dennis Sy, "I opened myself up to other voices on the track, and it was like it was meant to be."
Dennis Sy has a distinct style that transitions effortlessly across various genres – from pop to rock to adult contemporary and even jazz. Songs from his third solo album, "Stronger Than Before," have garnered multiple nominations and awards from organizations such as the Hollywood Music and Media Awards, American Songwriting Awards, and Global Music Awards. Two songs from that album were also on the Grammy ballots in 2014 and 2015. From Carnegie Hall to Las Vegas, he's been taking his work across the country to inspire fans for decades.