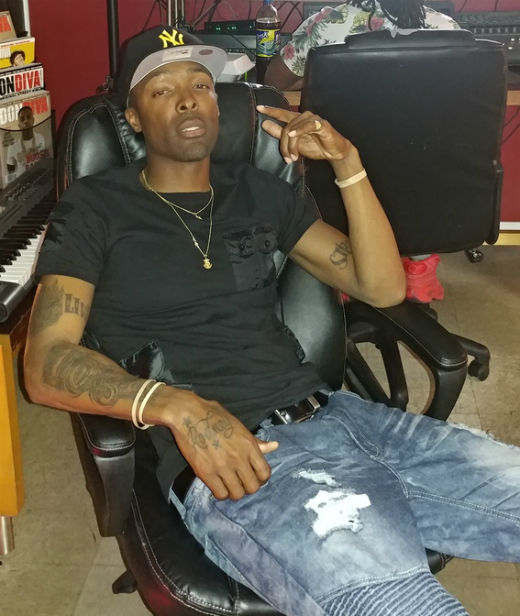 VACHERIE, LA – Anyone who runs into Steib Boy Stretch for the first time will know immediately why he uses that stage name for his hip-hop career. He is a tall, skinny guy who spent much of his youth playing basketball and learning how to balance the streets and real life.

But it's not his height nor his athletic prowess that will keep the attention of anyone who hears him – it's his music that is really making people sit up and pay attention.
Growing up listening to music, Steib Boy found himself loving a variety of different artists as a child. The creativity of being an artist and making music found its way into his blood at an early age, and after he first attempted to freestlye he was hooked. Today his sound and style are distinctly his own – complete with a "down south" lingo and delivery, and a versatile sampling of beats and instrumentals.

"My versatility is really what makes me stand out," he said. "My approach on the beat, my sound and my voice are all real unique. My lingo, period, is distinctive. You can really tell that it's me when you hear me, and you won't be able to compare me to anyone. My concepts are also unique. They're real different, but with a vibe that everyone can relate to. My lyrics are straight to the point, but far from being basic. You can't predict what I'm gonna say next, but you know it's gonna be great."

His new single, "Glizzy On Me," and its music video showcase exactly what he's talking about. It's a song that is "street oriented" with an industry feel to it. He said it's a hard-core, street-rap song that showcases some of his originality and what he can bring to the table."The video and song together have a movie feel to it," he said. "It's all entertainment but real life . Basically it's a song talking about protecting yourself. It's about a street-oriented person going through life day-to-day – hustling, moving around, facing a lot of different situations. Basically I'm giving people who aren't in tune with the streets and inside look into what's going on. This is how some things operate and these are the decisions people living in that world have to make. It's a song that has good lyrics, a nice beat, and a video with nice visuals that put you on the scene like you're watching a film."

"The name of the single is pretty self-explanatory," he said. "You can't really compare me to other artists. You can throw me into a genre of music, but I'm a new artist who's bringing a different style to the table and a different feel of music to the game."

Steib Boy said the single is just the first off a mixtape called "I'm Not Them," which he recently released. A second single from the mixtape, "Hyperventilate," is set to be released in early April. It's a song that he said can definitely grab the attention of music listeners and proves that he can approach any track and deliver.

Fans can listen to his mixtape "I'm Not Them" on My Mixtapes and Spinrilla. Check out his music video on YouTube and follow him on Instagram.