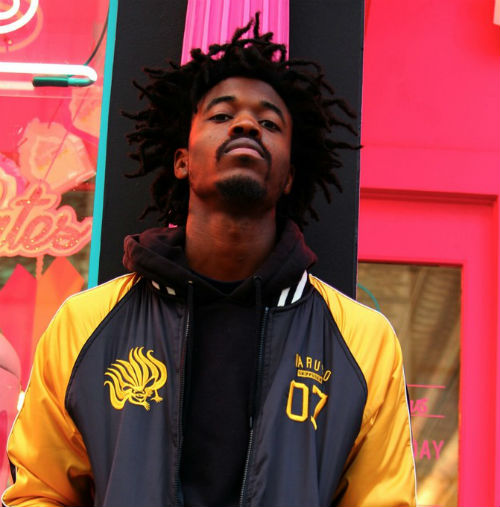 GARY, IN – If there's one message you could boil down Cairo Mitchell's music to, it would be this: It's not you, it's God.

That's not to say that this diverse artist out of Gary, Indiana can be boiled down into any one thing. His flair for bringing a unique sound to a fusion of hip-hop and Gospel is what makes him stand out from the crowd, in fact. But at the end of the day, it's his message of hope and inspiration that he wants his fans to walk away with after listening to his music.

"The success you see, or whatever you see in me, it's God," he said. "I was just like a lot of other people in the hood, and I didn't think I would amount to anything or go anywhere. I could have ended up dead or doing a lot of other bad things – and that's with me being raised in the church with parents who did care about me. But I'm just like you, and if I can get myself together – not through my own works, but God – then you also can get out of anything. You can get out of the hood. You can be a biologist or whatever you want to be. Go be yourself. Love God and be yourself. That's what my music is about – spreading love and positivity to others."

His most recent project that's fulfilling that mission is a 13-song mixtape called "The Wave." He's in the thick of development on the project and hopes to drop it sometime this summer. He said the inspiration for the mixtape came from his hard look at society and the realization that so many people today don't want to be themselves but instead try to follow the crowd. He said when he came to a realization in his life that he had been created with specific gifts, talents and abilities that made him unique, it was an eye-opener that changed his life.

"My personality makes me stand out," he said, "and if the way I approach situations – no matter what they are … life, taxes, death in the family – can help others, then I want to talk about it. And the way I do it is God, not me. I leave things in God's hands. And one day I was sitting at home on my futon, listening to music and I heard a random acoustic artist who made me start reflecting on everything you hear today on the radio. It all sounds like the same stuff. I realized it was time for us to make our own type of sound. It's not rap and it's not contemporary Gospel – it's so many things infused into one. The trend I'm setting with all these songs and production and concepts is God first and then be yourself. At the end of the day it's not too complex. And I want to bring back that refreshing, 'Aaahhh that sounds good' type of feel from the music."

In addition to "The Wave," Cairo said he also has an upcoming single called "Friend" that he will release separately in the next month or two.

To listen to his music, or to follow him on social media, please visit the following:
FaceBook: CairoMitchell  
Twitter: @Cairomitchell1  
Instagram: @CairoMitchell
YouTube: CairoMitchell 
Soundcloud: CairoMitchell