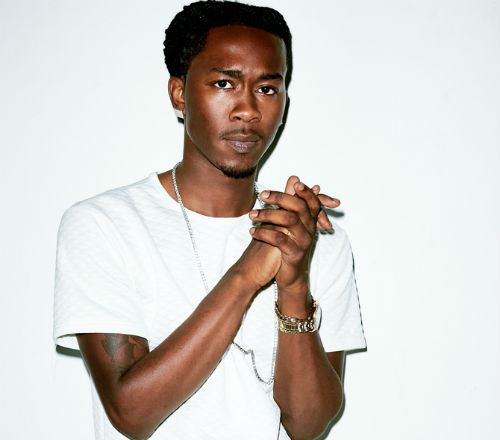 CHICAGO, IL – Omeeezy Chappo is ready to change the rap game.

Born in Chicago, Illinois, Omeeezy is more than just your average rapper. He started writing rhymes at the age of 6 and created rap groups that would often perform in front of family and friends. His ambitions as a rapper grew stronger as he dealt with the ups and downs of life, and after the tragic death of his older cousin due to gun violence, Omeeezy relocated to Cedar Rapids, Iowa to avoid a similar fate.

While attending college there, Omeeezy chose to focus on his music and made the leap into a professional recording studio for the first time in his life.

"I went into the studio with a friend who had a chorus with no verse," Omeeezy said. "He liked the way I rapped and that whole experience made me want to go harder. It was also the first time I ever heard myself on a recording, and it just made me love it all the more."

Soon Omeeezy was playing his music to locals and was gaining momentum and popularity. His unique blend of hip-hop and trap music became a signature, while his versatile flows offered a unique representation of the Midwest. He also has a distinct deep-toned voice that, when combined with his own style of lyrics, sets him apart from any other rapper in the game today.

Omeeezy is currently working with The Artist Refinery and Boss Ego Entertainment to complete work on his freshman EP, which is set to drop later this year. While working toward that, Omeeezy is releasing singles and a mixtape over the next couple of months. His first single, "Lit," was released May 5 and has a distinct party vibe with his signature trap sound. Another single, called "Hong Kong," is an homage to one of his favorite movies, "Rush Hour," and features more of a slow trap beat with fast-paced rapping over the top. It also carries a distinct Asian theme.

Another single, called "Jealous," hasn't been released yet but is available on YouTube. It also heavily features his unique trap sound, though with less of a party vibe than some of his other work. He has also collaborated with Gucci Mane for a remix of the single, which will drop later this summer.

"All of my songs have a fun energy to them, but this one is definitely more directly trap," he said. "With all my music I'm just being myself. I want to make music that makes other people have a good feeling. Even from a young age I wanted that, and I would always have my brothers rap with me and perform for the family."

To listen to Omeeezy Chappo's music, or to follow him on social media, please visit the following links:
YouTube: omeeezychappo
Soundcloud: omeeezychappo
Instagram: @omeeezychappo 
Twitter:  @omeeezychappo
Facebook: omeeezychappo 
Website: www.omeeezychappo.com