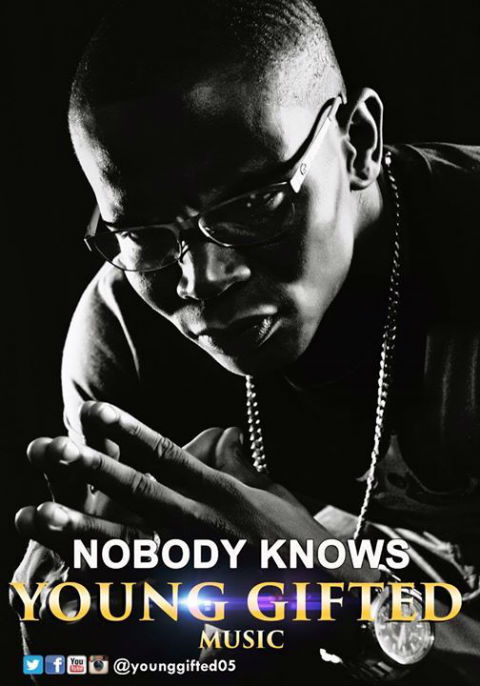 PORT AU PRINCE, HAITI – When launching a new music career, Haiti isn't the most ideal place to try to create a fan following. That's not to say that there aren't music lovers and a rich history of hip-hop within the country. But as the poorest country in the western hemisphere, the infrastructure is sorely lacking.

Haitian native Jean Daniel knows about this first-hand. The hip-hop artist better known as Young Gifted has been living in the Haitian capital of Port Au Prince after being deported from the U.S. following a run-in with the law. He has spent his time in Haiti developing a unique sound and brand for himself, with positive feedback from those who have heard it. But some of the amenities that people in the U.S. take for granted – such as Internet access and even power – are often lacking in his neck of the woods.

But that isn't stopping him from launching a new mixtape called "Nobody Knows Young Gifted," or from promoting his single "About Us," which to date has received more than 160,000 views on Facebook and more than 40,000 spins on Soundcloud. It's a song that he said details his deep affection for his wife and includes lyrics that many others have found relatable to their own romantic relationships.

"It's basically about me expressing how I feel about my wife," he said of the single. "I grew up in the 1990s, where love was celebrated. It's been a long time since people celebrated love through music. Even R&B doesn't celebrate love like that anymore. It was for my wife, but so many people appreciate it and they want that real emotion. It's a song with real emotion that people feel every day. If you have a girlfriend or a wife, you're going to feel that way about them every day. It's kind of an old-school, new-school mix – which represents me because I'm an upcoming rapper who likes to nod to that old-school vibe."

Young Gifted said his sound is unique and authentic, with a distinct island vibe. He said one of the things that make him stand out from any other artist in the game today is that the things he talks about in his songs are different than anything that might take place in the U.S. But through all of his music and lyrics, he just wants people to be motivated.

"My music is real," he said. "I'm expressing how I feel about like and things that I went through. My music is about real life and real issues. I'm not hyping up or faking anything. I'm trying to be real and show this talent. I'm a poet and a writer. I have that old-school hip-hop in me, and people seem to really like that sound around here."

To listen to Young Gifted's music, or to follow him on social media, please visit the following:
Mixtape: "Nobody Knows Young Gifted"
Hot97: YoungGifted
Instagram: @younggifted05
Twitter: @younggifted05  
Facebook: YoungGifted509 
Soundcloud: young-gifted05