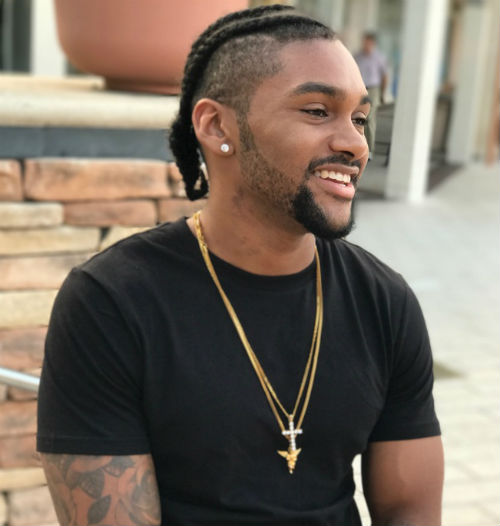 New York / Atlanta / Miami – Born to a musical family, TAO (a nickname, his full name is "Taoist," which fans found difficult to pronounce) has had a knack for music for as long as he can remember. He's lived in the hotbeds of urban music and been exposed to the crème de la crème of musicians. His father, Gerard Fox, had been a producer for many years, and encouraged his son's gift, exposing him to "studio life" at an early age. "I was around a lot of R&B artists," explains TAO, whose mother is also a recording artist from Trinidad, "I found it fascinating." The artist finds influence by many music icons, like fellow ladies man Chris Brown and hit artist Tory Lanez. His biggest musical inspiration, however, is the clever and complex rapper Eminem, whose wordplay and lyrics have had a profound effect on the up and coming star. "He's a wordsmith," says TAO, "He's just different, and he makes me want to express myself."

Self-expression is the cornerstone of TAO's personal brand of music. A true ladies man, the artist finds himself "speaking to the ladies" in his music frequently. His history with women – the good and the bad – makes for a powerful narrative. "I try to express it all – love, hate, betrayal – I've been through it all. It's all a part of my story," he confesses.
When asked what motivates him to pursue his career in music, he's quick to answer: Family is at the crux of his success. His parents, fully invested and supportive in his art, push TAO to become the best. "They push me a lot, and make me want to be better." That's exactly what he's aimed to do with the release of his latest single, "Same Page," which listeners can find on most digital platforms and purchase on iTunes. The artist is also in the process of putting out his upcoming album, which will chronicle heartache and romance, a subject which he says "teaches you a lot about life; you learn from it." Fans can expect the currently unnamed album to drop later this summer, and he'll be dropping individual music videos for each song as well.

One thing is certain: You'd better keep your eyes peeled, because TAO is bound to make waves.

Listen to "Same Page"
Itunes: "Same Page"
Youtube: "Same Page"

Keep up with Tao on Social Media:
Instagram: @isthattao
Twitter: @isthattao/
Snapchat: @yeaboytao