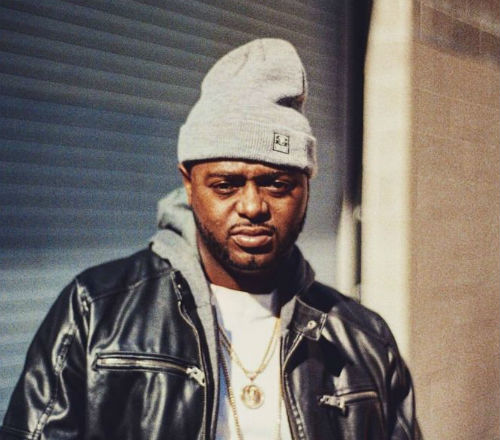 ROCHESTER, NY – Growing up in Rochester, New York, Darius Franklin's mother was a devout and strict Jehovah's Witness. He remembers her reading the Bible all the time, and he grew up learning all of the stories from the Bible that his mother would share with him. He was always fascinated with the names from the Old Testament, and one in particular that struck him was Azariah. It stayed with him so much, in fact, that when he became older and started pursuing music professionally he decided to adopt the moniker as his stage name.

Today Azariah is enjoying a rising wave of success in the music game, and he's set to release his most recent EP – a project called "AH Phase One Lord of the Underground." It's a nine-song EP that he put together with the help of Rochester-based producer Laddie, and it's something that he said will be the first of a three-part series that will drop in June 2017.
"This is an EP that is definitely about hip-hop," Azariah said. "We took one of the songs from Lords of the Underground (an early 1990s hip-hop group out of New Jersey) and used it as a backdrop for all of the skits that are on the project. It definitely has a New York Sound, and we're excited to see what can happen with it."
Azariah said that he's been doing music professionally for awhile. When he was young he said he remember his father playing a lot of records, so much so that by age 13 he started writing his own songs and eventually started recording in 2003. He put out his first record in 2005, and in the years since he has made himself a staple in the Rochester hip-hop scene. And now he has his eyes set on expanding his product globally.
"I'm an artist who has something to say," Azariah said. "I want people who hear my music to feel the real. I'm reality rap. I tell my story. I bring you my ups and downs and highs and lows. I want to be respected as an artist, and I'm painting a picture that will help deliver that."
The first single from the EP has already been dropped and is beginning to create a buzz throughout the Northeast. It's called "Fight the Good Fight," and it's the only song on the EP that has features – two other artists named Illanoise and Jae Hu$$le. Azariah said a video has been shot for the single, though no release date has yet been set.
"It's a song about life and loose concepts of just letting the music speak for itself," he said. "It has three verses and no hook, and it's got a great vibe to it."
Shortly after Azariah and Laddie released the EP, Azariah will have a live performance July 1 at the Clarissa Room, located at 293 Clarissa St. in Rochester. To listen to more of Azariah's music, or to follow him on social media, please visit the following links:
Instagram: @smoothfreshness/
Twitter: @smoothfreshness/
Youtube: smoothfreshness
Bandcamp: Azariah