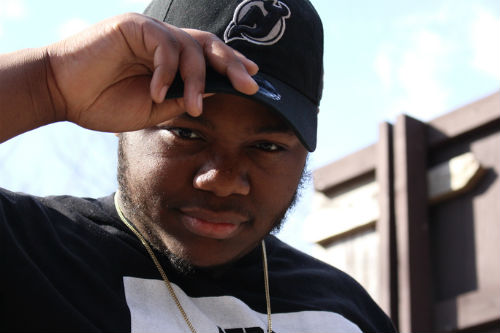 SCRANTON, NJ – Summer is fully upon us, which means it's time for that Summer anthem, and Rocky Jones thinks he has the song to fit the bill.

It's a single called "Single for the Summertime," and it's made for all those people looking to just let loose and have a good time. The song is slated to be released June 20 worldwide on iTunes, Spotify, Tidal, Amazon Music and many other online music distributors. According to the New Jersey-based rapper, it's a song that almost anyone can relate to and it's a fun, upbeat song that's sure to be a hit on the radio.

"It's basically about summer time and ditching all those relationships and just going out and playing," he said. "It's for all those people who like to go out and have fun for the summer. It's soulful and hard core, though not too hard core. It could be a commercial type of song, I think."

Rocky said this single is one that showcases his unique sound, something that he's worked hard to develop so that he can stand out from other musicians in the game today. Through most of his music he tells stories and gives people an insight into the life and world he's come from. But he also makes songs that are relatable and have a good hook and vibe so that people can enjoy what they're listening to and want to come back for more.

"You can tell when you hear my music that I rap with a lot of passion," he said. "I'm good at telling stories. A lot of my tracks you can pull back and get a picture of what I'm living. When you listen to a lot of music nowadays, everything sounds stale – you can hear one song and it sounds like the last 10 songs that were just played. But my voice and flow is automatically going to start out."

Rocky is a musician who is relatively new to the game. Though he's always been inspired by music, it wasn't until 2014 that he started actively pursuing music as a career professionally. He said he realized one day that he wanted to change his life – that he was tired of living the "street life," and working a 9-to-5 job was something that didn't interest him.

"So I gave music a try," he said. "I always had a love for music and the emotion towards it. When everybody around you is doing it, you want to give a try, too. So I tried it out and it started going good for me."

In the years since, Rocky has seen some measurable success. He's been featured four times on the popular hip-hop review service, The Ratings Game. And he recently hit his first Top 25 radio chart on The BMS Radio Chicago Top 25 Urban Chart with "Baby Don't Change," which was recently No. 22.

"Now I want people to get the same thing out of music that I get – that feeling that's indescribable," Rocky said. "I want people to listen to my music and think, 'That was dope.' And they go to the next song, or keep hitting replay because if gives them that certain feeling they can relate to. I want my music to stand the test of time. Not only is my music going to be relatable, but it's going to connect with people from the ghetto and hood who will know immediately that's what's going on in the streets."

"Single for the Summertime" will be available June 20 worldwide on iTunes, Spotify, Tidal, Amazon Music and many other online music distributors.

To listen to Rocky Jones' music, or to follow him on social media, please visit the following links:
Twitter: @rockyjones3749
Instagram: @rockyjones3749  
Facebook: Rockyjonesmusic/
Youtube: Rockyjonesmusic/
Website: rockyjonesmusic.com 
Soundcloud: dope-hitz-ent