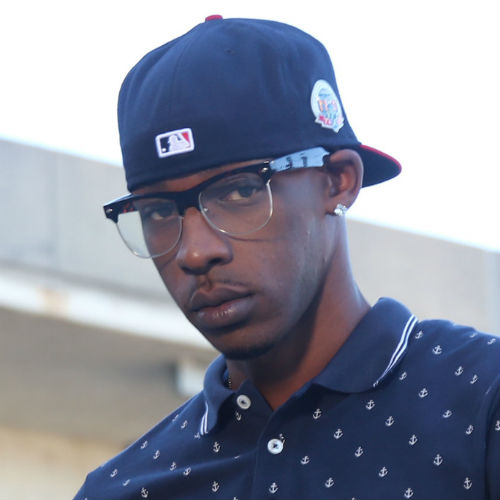 LOS ANGELES, CA – From the urban neighborhoods of East Atlanta, 2 Cool Bran has a deep-rooted appreciation for hip-hop and rap. As music has been a part of his life ever since he could remember, one could say that 2 Cool Bran is not a stranger to natural lyrical and musical abilities. 2 Cool Bran was surrounded by music at a young age, as his grandmother and uncle both shared similar talents. At the ripe age of 15 years old, 2 Cool Bran grew increasingly more serious about exercising his vocal and musical abilities. Though he didn't begin physically recording his own work until later in his career, 2 Cool Bran connected with a major producer that would further send his career into musical overdrive. Zaytoven, who has produced for major artists such as Gucci Mane, Drake, Future and Migos, continued to influence 2 Cool Bran in his career, which evolved into a working relationship for the duo.

At the age of 21, 2 Cool Bran and Zaytoven collaborated on 2 Cool Bran's first produced project. In December 2014, the artist dropped his first solo mixtape called "HeartBreak Kid", which too was a collaborative effort between the pair. The mixtape included features from Vee of F.L.Y., Carte Blanche (a member of 2 Cool Bran's Wildlife Crew), Wildlife Cheese, and Raven Minor. Additionally, it featured a club-inspired track with Johnny 1k called "At All". The project was extremely well-received, as music lovers of all genres responded to his "East Atlanta" flow embracing his unique perspective on bringing stories to life through music. 

The artist can recall how quickly his career took off after the project was released, especially within the last year. Two years later, 2 Cool Bran signed his first major music deal, which really put things into perspective for the artist. He started performing at shows, and his fanbase increasingly grew thereafter. However, the hustle never stopped for the artist, as he remained committed to his studio sessions while making the best music he could. 

Currently, the artist continues performing all over the country, including his recent stint in Orlando in which tickets sold at a rapid rate. 2 Cool Bran's fans have remained dedicated to the "HeartBreak Kid" movement, which is an aspect of the artist's career that he deeply appreciates. "I just stay in my own lane and make music that I like," said the artist. "I have to be confident in my s–t before I think anybody else would be." Much to his fans' increasing anticipation, 2 Cool Bran just released a follow up to his first project titled "HeartBreak Kid 2". The project was greeted with a great deal of hype and excitement from his fans, which makes the artist optimistic for the future of his career. 

The artist is constantly motivated by success in his career, and a lot of that dedication and motivation comes from his mother having cancer. 2 Cool Bran often acknowledges the role his mother has played in motivating him to be the best he can be. He plans to release his third project in early 2018.

Make sure to follow 2 Cool Bran on his social media and stay up to date with his upcoming projects!
Instagram:@COOLASSBRAN
Twitter: @2COOLHBK
YouTube: 2coolbran
Soundcloud: 2coolbran