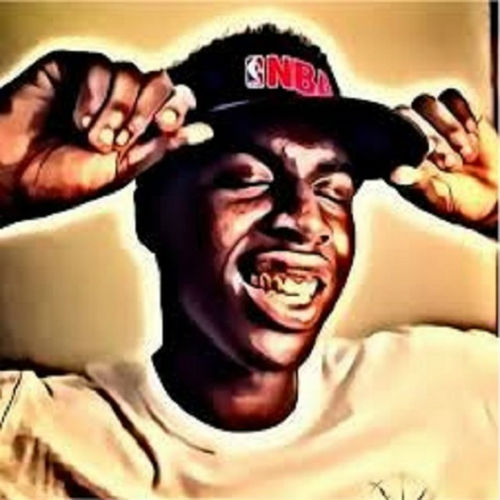 LOS ANGELES, CA – There's a new hip-hop artist coming out of Southern California, and his music is starting to turn some heads. Not only does Sulay mix a smooth delivery with witty word-play, but his beats and sound is something that no other artist is producing today. And he's set to showcase that unique talent with the world by releasing a new EP coming out in early June called "Sulay EP."
With singles like "You and I" and "Winter," Sulay begins to weave stories of a relationship with a woman. The EP starts out with a song that touches on the fiery start that comes with many passionate relationships. And though the stories in his music are not necessarily true stories, they are situations and emotions pulled from his own life experiences.
"This EP is mostly talk about relationships and how I'm communicating with certain females," he said. "It starts off telling her how I would buy her the world because I love her so much. Other songs talk about how it always feels like winter when I'm without her, or it feels like we're in heaven whenever we're together."
The EP continues to move through the many milestones of a relationship, from the ups-and-downs to the break-ups to the sometimes-comfortable contentment that comes after experiencing so many things together.
"It ends with a song called 'Dance,' which is about me trying to dance with the female I'm talking about throughout the whole EP," Sulay said. "At the end of the day I just want to be known as someone who can make songs, and that each one has a certain unique-ness to it. I have songs about living out in Cali and how it's a crazy kind of place. I have songs about growing up where I'm from and people doing reckless stuff. Maybe you can relate to it, and maybe not. But at least you can see it for what it is – It's art … lyrical art."
Though Sulay has quickly developed a reputation for himself within the music industry and is fast becoming one of the most talked about artists on the West Coast, he's actually only been making music professionally for two years. Prior to that music was merely a hobby that he didn't get serious about until around age 19.
"I started off wanting to rap, so I found some random beats and hopped on them," he said. "Then when I turned 20 it became something that I wanted to do as a living. And it wasn't so much about money and fame as much as it was the way that I wanted to make a living. When I saw that people were starting to listen to my music and were liking it, I just kept going from there."
His first project, "Inside the Mind of Sulay," was basically a song where he was rapping about social injustices and how people choose to live their lives today, especially on the West Coast. Since that first project, Sulay said he is proud of the way he has developed and evolved his sound and the substance of his lyrics. He tends to focus more on relationships in his music today, though he said he will sometimes still touch on social justice issues. But more than anything he wants his music to be something that people will be interested in.
"After awhile I got a certain feel for the music – kind of like how a professional basketball player gets in a groove after practicing so much. It just kind of starts to come easier," Sulay said. "I began to understand how the music could evolve and get better and how people could set me up as a standard in music and gain inspiration from what I'm making. A lot of people go on YouTube and look up certain rapper-type beats. I want to be one of those artists who stand out and who people look to for inspiration."
Sulay's EP is scheduled to drop in early June. To listen to his music or to follow him on social media, please visit the following links:
Twitter: @legitsulay
Instagram: @legitsulay
Facebook: legitsulay