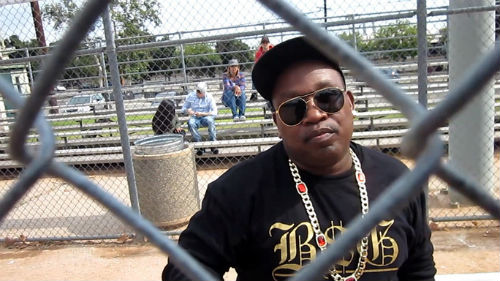 LOS ANGELES, CA – Ever since he knew how to write a rhyme, Boo from the Lou has been vigorously molding his musical career over the course of his life. Originally from St. Louis, the artist has had an undying passion for hip-hop ever since he can remember. What begun as a vision at eight years old would later blossom into a full-fledged career for this artist. "I had a dream, and as I got older I got away from my dream for a minute, but then I got back into it," said Boo from the Lou. "It was the melody that brought me back, and now it's like a marriage."

The marriage to his career goals is what sets the artist apart from others, as he has fervently made leaps and bounds in his career thus far. Boo from the Lou created his own company called Big Money Gettas, which is an independent record label, in which he has signed other upcoming artists to. As he continued to mold these artists, his producer noticed his raw talent and genuine love for hip-hop music, which led him to encourage Boo from the Lou to pursue his own music career. Moving to Los Angeles was an integral part in making his dreams become a reality.

Big Money Gettas caught the attention of many in the industry, which ultimately led to it getting ranked as #12 in the nation by ReverbNation. Wanting to keep the successful momentum going, Boo from the Lou recently released his latest single titled "Cali", which belongs to his upcoming album "Original Game Changer". "Cali" has begun to pick up a lot of steam, as listeners and fans love the song's overall vibe and sound. "It's an up-tempo kind of song," said Boo from the Lou. "It's a song that makes you feel good, and want to party all at the same time."

Boo from the Lou will be releasing "Original Game Changer" by the end of the year, as he has planned to drop a few singles off the album before then. Throughout this whole process, he is enjoying the well-deserved exposure and traction his music is widely receiving. An artist of true talent and positive energy, the sky is the limit for Boo from the Lou.

"I'm very real. What you see is what you get," said the artist. "I speak from my heart, and I rap from my heart. I'm my own person."

Stay tuned for more music from Boo from the Lou by following him on social media below:
Twitter: @BigMoneyGettas1
Facebook: laverle.washington
Website: bigmoneygettas.com