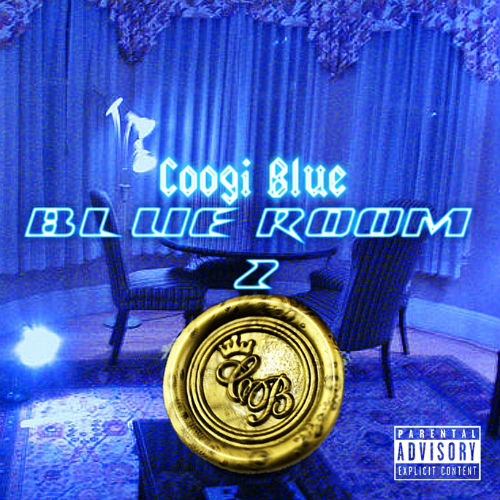 LOS ANGELES, CA – Hailing from the hot deserts of Phoenix, Arizona is hip-hop artist Coogi Blue 7, who is truly no stranger to bringing the heat quite literally. As a child, the artist was heavily into the musical arts. To that point, Coogi Blue 7 was a member of a traveling performance group called Little Stars. Through singing to different crowds of people every day, the young artist enjoyed the overall sentiment of enjoyment that he experienced while performing. Seeing the smiles on the faces in the crowd was so surreal for the artist. At this point, he knew this was a career he wanted to vigorously pursue as he grew older.

Growing up, he continued with singing, but eventually encountered a style of music that he could speak his mind with: rap. After being around his friends who would often freestyle, the artist thought to himself, "I can do this too". After moving out of his house at age 14, he quickly learned the art of true independence, and never let his hustle in life cease.

At the beginning of 2016, Coogi Blue 7 made a lasting connection with Houston rapper Lil Flip. After the artist's natural, raw talent caught the attention of Lil Flip, he asked Coogi Blue 7 if he would open up for his show. Since then, the pair has been continuously cooking things up in the studio. Lil Flip also signed Coogi Blue 7 to his music label called NMG Clover Gang, in which the artist has enjoyed learning the in's and out's of being successful in the industry. "I really love doing music, because I enjoy the feeling I get on stage when I'm performing," said Coogi Blue 7. "I literally hear people singing my music, and singing things back to me. It's just an overwhelming feeling."

After the successful release of his first EP, "The Blue Room Volume One", Coogi Blue 7 is back at it again with the follow-up, "The Blue Room Volume Two". The first volume told the story of who Coogi Blue 7 is as an artist, as he opens up to his fans on a deeper level. "I lived a very wild life to get to Blue Room Two. The Blue Room Volume Two is really like a celebration," said the rapper.

What's next for this talented artist? He plans to stay focused and grounded as he secures more features with major artists, in addition to working on his next projects. Coogi Blue 7 is certainly unique, as he has always remained humble and thankful for the gift of life, no matter what has been thrown his way. "With my music and my career, I really just want to touch the people who listen to it," said Coogi Blue 7. "I just pray my music helps people who may be going through hard times. That's what I'm about- touching people's hearts. That's all I'm trying to do."

Coogi Blue 7 loves connecting with his followers on social media, so make sure to check out his platforms below:
Twitter: @CoogiBlue7
Soundcloud: coogi-blue/tracks