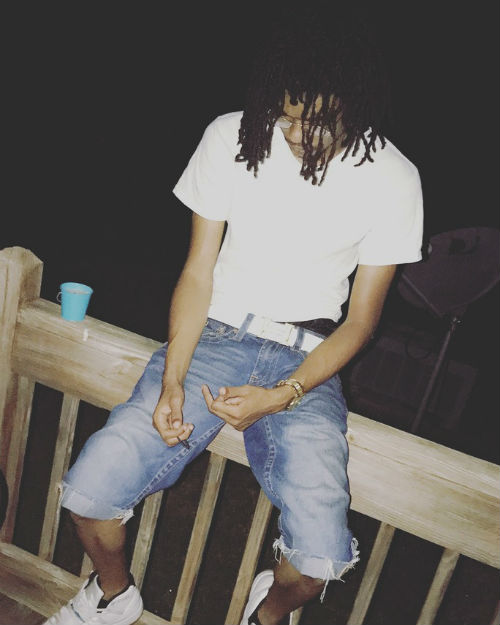 LOS ANGELES, CA – Fisha P is a rapper who has set out to make the music industry his own. Originally from Bridgeport, Connecticut, the artist has always been heavily into music. Once he discovered his talent through multiple styles of rapping, he never stopped pushing forward in his career.

In 2016, Fisha P decided to completely buckle down with his rap game. He knew if this was something he wanted to grow a career out of, he had to put in the hard work and dedication. Over the past year, he has done just that.

The first project Fisha P put out was under his former stage name, which was Livegrindfish. Much to his surprise, the mixtape, titled "3.5", performed better than he thought it would. Everyone surrounding him encouraged to put forth his best effort in releasing more hit music, which led him to creating his second mixtape, "7 Grams". The momentum of success kept him steadily perfecting his craft, always making the best music possible.

After moving to Richmond, Virgina, the artist released his latest mixtape called "Trapper of the Year", which tells the story of who he truly is. Much like his other projects released, "Trapper of the Year", which features Atlanta artist Young Nudy, has been extremely well- received, as it has garnered thousands of streams and views on digital music streaming platforms. Though one may think the artist would take a rest from all of the nonstop work over the past year, Fisha P never ceases the hustle. He has already created and executed the visuals for his song "Changes" and his music video will be dropping fairly soon.

Fisha P has a designated style that is impossible to emulate. "My style is trap music," said the rapper. "It's just real. The vibe… everything is just so real." On the subject of trap music, Fisha P is currently shooting the music video for his hot track, "All I Do is Trap". He plans to drop an EP after September, which has yet to be named. Rest assured, his fourth project is sure to bring the heat.

The artist has remained busy with his performance schedule, as performing for a large crowd is something that he is deeply passionate about. "In five years, I want to be at the top of my career. I'm going to be in my prime- definitely," said Fisha P. At the rate he's going, it'll be no surprise when he achieves these goals he has set for himself. Whether it's through his group "Grind and Swerve" or on his own, the sky is truly the limit for this unique, talented rapper.

Fisha P's music is available on iTunes, Spotify and Apple Music, so don't miss out and make sure to give it a listen!

Also, Fisha P would love to connect with listeners near and far on his social media listed below:
Twitter: @cokewaveee
Soundcloud: fishmanxgrind
Facebook: Fisha P
Instagram: @guyfiisherr