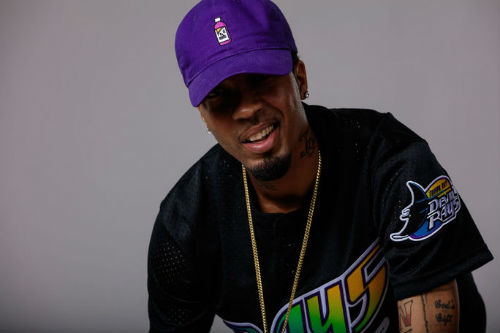 LOS ANGELES, CA – Originally from Trenton, New Jersey, Hip-Hop artist Ze Forte' has been pursuing his musical dream ever since he could remember. When asked how early he got started in his career, the artist recalls how he began rapping at the ripe age of 12 years old. What initially started out as a hobby, rapping would soon become a full-fledged career for Ze Forte' one day.

Throughout the years, Ze Forte' was quick to make moves for the betterment of his career. He began working with the A&R department at Slip N Slide Records, which was based in Florida. His effortless, raw talent caught the attention of those surrounding him in the industry, which further paved the way for him in his career as an artist. Soon enough, the artist found himself in Atlanta, the heart of the hip-hop scene, which was pivotal in growing his career. Through weaving his way through the underground music scene, he left a lasting impression on a plethora of industry moguls and professionals. This ultimately led to him signing with NBA Hall-of-Famer Shaquille O'Neal's local indie record label, Deja 34 Records. It's safe to say the sky was the limit for Ze Forte', and through hard work and dedication, anything was truly possible.

A major stepping-stone in his career, Ze Forte' soon linked up with fellow rapper, Mase. Together, the pair collaborated in the studio, as they began making hit records here and there. No stranger to diligence and sleepless nights, Ze Forte' continued putting out more music through his projects. The artist's latest EP, "Upon My Arrival", is sure to bring the heat, as it brings out a different kind of vibe.

"'Upon My Arrival' tells the story of everything I've been through and seen coming up," said Ze Forte'. "There have been a whole bunch of obstacles to get to where I am now." The EP will consist of 8 original tracks, showcasing the versatility that Ze Forte' innately possesses. "People felt like I shouldn't be here. I feel like it's just upon my arrival. It's my time," said the artist.

Placing no limits on himself, Ze Forte' can truly do it all, whether it is Drake-style Hip-Hop or pop music. He continues to keep himself busy as he has remained over the years, from his seven-city tour in the UK in 2014 to his HCBU "Stomp the Yard" tour at multiple homecomings.

Next up for Ze Forte' is the release of the single "Suicide", which will be premiering next week on WorldStar HipHop, with the video filmed by Itchy House to follow. As this is the first single from "Upon My Arrival", the artist is anxiously excited for his fans to hear what he's been tirelessly working on. He continues working with Mase, as the duo has been diligently working with some top-name artists on their next project. Though he can't disclose details, it will be sure to be a crowd pleaser, much like his other music.

Make sure to stay connected with Ze Forte' on his social media platforms below!
Twitter: @_ZeForte
Facebook: alize.davis
Instagram: @_ZeForte
Soundcloud: zeforte