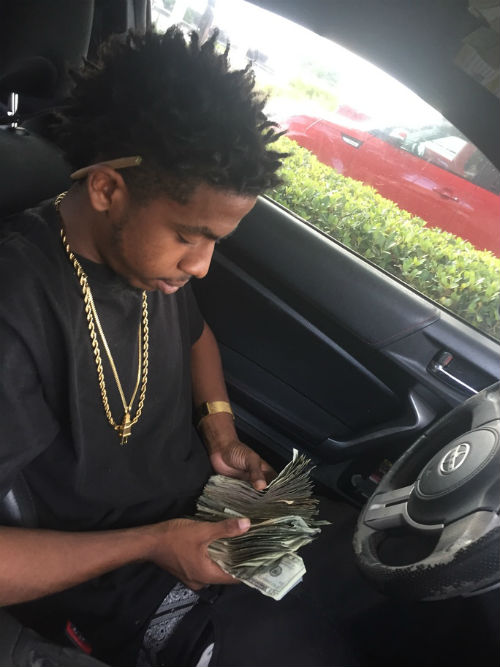 LOS ANGELES, CA –Originally from San Diego, hip-hop artist Z has always been a dedicated fan of music. One can say he has always remained committed to anything he sets his mind to. To this point, as Z was growing up, he was extremely focused on his studies in school, which was something his father instilled in him. A good work ethic is not something everyone possesses, however Z has always put the work in where its needed. After moving to Temecula with his family, Z continued to remain diligent in completing his school work, though like many adolescents, it was not something he deeply enjoyed. What Z may have not realized at the time was how he would later unravel his genuine passion for music, and begin his career with this close to heart. 
When asked when Z began making his own music, the artist thinks back to three years ago when he decided to pursue a hip-hop career. Though he only recently began recording his own music, the artist's raw talent does not go unnoticed by those who surround him. After collaborating with a fellow artist and friend from Lanchester, Z released his first single titled "Racks on Me". Much to his surprise, the single performed extremely well, as it raked in thousands of views. This moment in his career alone further motivated Z to continue pushing forward in his musical career. "After the release, I just continued making good music," said the artist. "I am constantly investing in myself."
The Temecula resident recently dropped his latest project titled "Camera", and he is excited to see how it performs. In just the short amount of time the song has been available, it is already doing impressive numbers. When asked about the story behind "Camera", Z said, "There really isn't a specific meaning behind it to be honest. "Camera" just showcases how I make my music, and who I am as an artist". What is so unique about Z is how versatile he is in his artistry, as he can dabble into a wide variety of musical genres. 
As if he wasn't busy enough, Z has already begun collaborating with another artist on another single that is sure to bring the heat. The artist's sole focus is to continue putting out truly good music, which is what he has continued to do over the course of his career. 
"Anyone who hears my music encourages me," said Z. "And in turn, I inspire them through my musical abilities." Eventually, Z would like to bring his music to different states all over the country through performances for large crowds. He is optimistic for what the future will bring for him, as he aspires to have a wide fan base and continue putting out the best music possible. 
To stay up to date with all things Z, make sure to follow him on his social media below:
YouTube: Z Music
Twitter: @MYBROKZ
Instagram: @zyrieb59/
SoundCloud: Z Music