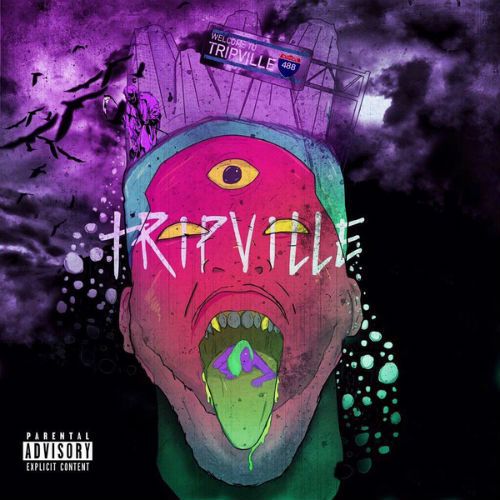 KANSAS CITY, MO – Have you ever listened to a song and thought, "I wish I wrote that song?" Savi Kilo feels like that all the time. It's a feeling he's felt since he was a little kid growing up in Kansas City, Missouri. His mother would play R&B records when he was just a child, and it was those first singles that first developed within him a love and feel for that kind of music.
Today he's a professional musician in his own write, creating music that he hopes other people will listen to and think, "That's a great song. I wish I wrote that song."
"That's what first made me want to get into music," he said, "wanting to create that feeling for other people. I knew I could rap, but I didn't know where to start. My cousin at the time was doing Gospel raps in the studio, and I was checking it out and knew that it was something I wanted to do. He helped me get started one day when he wrote a nice 16 (bars) for me. I looked at that story, crossed out things and added things of my own. That was my first attempt at making music, and when you have a passion for it, you don't give up, even though my early raps weren't great."
As he grew and developed as an artist, Savi said he went through multiple evolutions of quality and style as an artist. He began to listen to other genres of music, including rock – experimenting with different sounds and styles until he found something that was uniquely his.
Eventually he linked up with his cousin's uncle, who was a music producer and who helped open some doors for him in the music world. As he coached him to become a better musician, he also introduced him to some key players. Recently he broke away from him and ventured out on his own, and that's when he released his most recent project, "Tripville."
"It's a project about a little trip I've been on," he said. "It's highly stylized and is about a reaper, in a sense – but it also tells a story at the same time. The music videos are different stories that tie in with the songs, and the reaper is featured in each one. I'm trying to take people on a ride when they listen to the music and feel that energy. Even for those fans who don't do drugs, this project will take them on the trip I was feeling when I made it. If you listen to it, there will be sounds in there that feel like a psychedelic rock fused with hip-hop. That's because as I've grown as an artist I've expanded my taste in music. If you only listen to hip-hop you're not going to find new sounds. That's the whole key to this Savi Kilo identity."
Ultimately he hopes his music provides listeners a reprieve from the stresses of their lives – an escape from whatever situation they might be going through right now.
"I want to be that music they use to escape and have fun," he said. "I'm the party guy that brings that blissful spirit. With this project I'm talking about being on a trip and how I feel emotionally. But I add flavor to it so it's something people can rock to while they're relating to it."
To listen to Savi Kilo's music, or to follow him on social media, please visit the following links:
Spotify: https://open.spotify.com/artist/44sziqJYU6IybsW5wdOuzn?si=LAQO2DHZ
ITunes/Apple Music: https://itunes.apple.com/us/artist/savi-kilo/id1181714944
SoundCloud: https://m.soundcloud.com/savikilo
YouTube: http://www.youtube.com/playlist?list=PLS8XuBr7Sz-7epsyUAyb8qQmGMGfKtkuX
Facebook: https://m.facebook.com/savikilomusic/
Twitter: https://twitter.com/therealsavikilo?lang=en