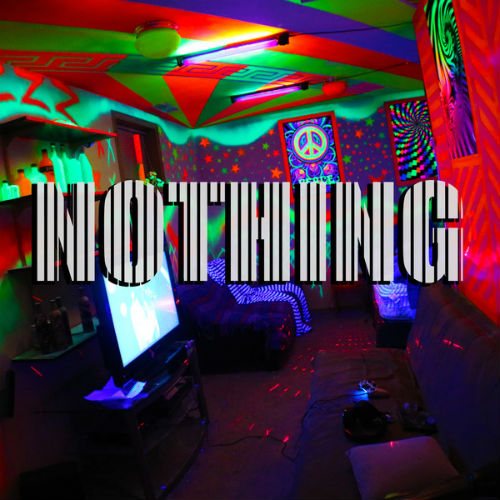 BILLINGS, MT – Sometimes a story just needs to be told. For Brandon Helmey – AKA Bee – the story that's told through his new single "Nothing" was one that was aching to be let out for a long time. But it's the type of story that's hard to tell, and though Bee is proud of his accomplishment with the song, he also acknowledges that it's a sad song that deals with dark sides of depression in ways that many people will be able to relate to.
"It's a serious, sad kind of song," Bee said. "It's my first song and I took a long time to write it. But when I first heard the beat it was one of those things that I knew exactly what to write and what to say. It was really weird. It was one of those beats that I could dig into and the song was just perfect."
Bee said the metaphor within the song uses the imagery of a prison as a way of describing the overwhelming feelings of loneliness and isolation when dealing with bouts of depression. And though the subject matter is tough, he doesn't want that to scare fans away because he knows that the vibe he's created with the song is chill in a "kick-back and just enjoy it" kind of way.
The single is his first foray into music and has quickly been followed by a second single, "Feeling Fine," which is also a "chilling out song." Like his first song, "Feeling Fine" displays a versatility with music that embraces multiple different genres and influences and leads into something that is uniquely his own.
"I'm trying to be an individual, but at the same time I'm so close to all these genres and bands and other rappers," he said. "I feel like I fit in like one little pin point out of all of these others. I'm trying to put all these things I love about music into one thing. With my music you'll hear a bit of hard rock, a bit of rap, pop, singing, even country. I want it to be to a point where it's music just to be music and that's all it is. There's no specific genre, it's just good music."
Bee said he hopes to continue releasing singles over the course of the rest of the year as he works toward a bigger project to be released in 2018.
To listen to Bee's music or to follow him on social media, please visit the following links:
https://www.facebook.com/BzzzyBee/
https://twitter.com/Brandon_Helmey
https://www.youtube.com/channel/UCukPOITcQFY-ctFjUGuzqmg