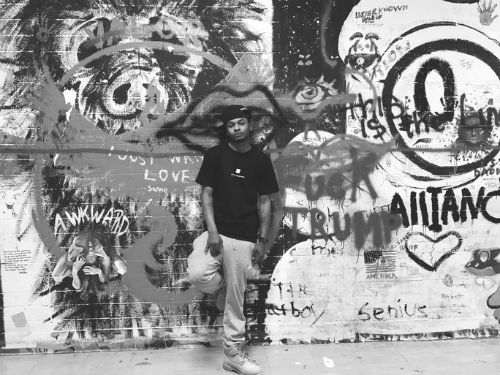 LOS ANGELES, CA – Hip-hop artist Mikey Smit is a well-rounded musician who comes from a very musically inclined family. What started out in church later blossomed into a major passion for Smit. When asked how he got his start, he reflects back to the time in which his late aunt asked him if he wanted to participate in musical activities. It's safe to say this is the point where he discovered his love for rap music.
After Smit started heavily dabbling into the art of rapping, he came to the realization of how much he truly loved it. This love for music didn't just stop there. The artist began writing his own lyrics, as it was a way for him to express himself. "It was a family thing like, 'hey you wanna do this?' and I took a liking to everything that involves music," said Smit. The rapper also points out how he extends his capabilities way beyond just singing, as he has ventured into production, audio engineering and anything he can really get his hands on.
When Smit turned 15 years old, he recorded first single, which completely firmed his musical passions. "I loved it. I wanted to keep growing my sound, so I bought all my own equipment," said the artist. This completely equipped him with the necessary tools, as he began releasing mixtapes, which therein generated positive feedback from everyone around him. 
After enrolling in LA Recording School, Smit heavily refined his gifts and talents to the point where everyone continued to positively react to his projects. Specifically, the rapper began grabbing the attention of a variety of people that listened to his music, all the way from teachers down to his peers. When Smit released "Young, Gifted and Black", he was amazed by all of the gracious feedback he received. "I know it's wild, but I put it out and played a few songs at my college. A lot of people gravitated toward it in the classroom. The teacher was even wowed," said the rapper. Clearly, things were right on track for Mikey Smit. 
Regardless of where he was in life, Smit wholeheartedly loved making music, which led to him deciding to distribute music through his label, Soul and Gutta. "I always envisioned backing myself through my own label. I have my own influences that inspire me to do it I do. One of my biggest inspirations is Jay Z," said Smit. 
A lot like Jay Z's iconic line, "Allow me to reintroduce myself", Smit is here to do the same with his new EP, "You Don't Know Me". When asked about the inspiration behind the EP, the artist puts it in his own words. "People might look at you and judge. I think in my head, 'you don't know me or where I come from.' My background is music, and this is what I wanna do. Let me show you who I am," said Smit. 
True music lovers will thoroughly enjoy his latest project, as it truly encompasses everything Smit represents an artist. In the coming years, people can expect more music from Smit. In addition, Smit wants to showcase more of his "film side" as he directs his own videos. One thing is for sure- "I'm gonna keep on making this music though," said the rapper. "I want to give a shout-out to every person who listens of downloads" should read "I want to give a shout-out to every person who listens and downloads. Shout to Ha La Entertainment." 
Follow Mikey Smit on his social media sites below:

Instagram: https://www.instagram.com/gotyousmitten/
Twitter: https://twitter.com/GotYouSmitten
Facebook: https://www.facebook.com/mikeysmit/


You Don't Know Me: 
Spotify: https://open.spotify.com/album/7dzfjwhVHpIDy0ktTaCKkr
iTunes: https://itunes.apple.com/us/album/you-dont-know-me/id1288747117
YouTube: https://www.youtube.com/watch?v=KEPz8tQCRFs