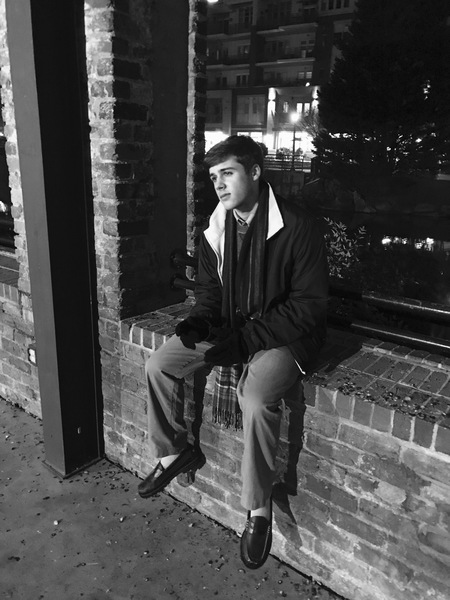 LOS ANGELES, CA – Sometimes a pivotal moment in one's life can redirect the entire path. For hip-hop artist Legare, this doesn't stray far from the truth. Over a year ago, his dear friend passed away after taking his own life, which left the artist in shambles. As it was so unexpected, Legare battled waves of depression and began writing poems to express how he truly felt. What he didn't realize at the time was how these poems would lead to his true passion: creating music. 
As Legare's friends were heavily into rap music, he decided to take a stab at the genre in his own way. "What I was going through at the moment weighed heavily on my mind. I started to understand everything when I put poetry into a beat form," said Legare. The artist began putting his words into more of a song style, which further developed his artistry in a lyrical way. After he shared his new music with his friends, he was thrilled with their overwhelmingly positive reactions. 
Legare dedicated his first ever EP to his late friend, which will forever follow him throughout his career. His friends and classmates were instantly moved by the music and lyrics presented on the EP, and this alone confirmed that Legare possessed a rare, incomparable gift. The EP is titled "5.18.16", which commemorates the date in which Legare's friend passed. Consisting of three tracks, "Make the Most of It", "'Till I Wake (In Love), and "Keep It Simple", the EP delivers an uplifting message, carefully crafted by the talented Legare."I think I have a distinct sound. My voice isn't like everyone else's, because my voice is different," said Legare. One thing is for certain: when you hear this artist's music, you'll instantly know it's his.
Through moving around all over the country through the years, the artist has grown increasingly versatile while embracing a wide variety of cultures. He incorporates this into his musical style, as he isn't afraid to adopt other genres. Legare has placed a huge emphasis on branding himself through his career, while still working on upcoming tracks. Specifically, he plans to release a few more songs that will continue to tell the story of who he is as an artist in the near future. We may even see this artist signed to a record deal within the upcoming years. Fans will definitely want to stay tuned to all things Legare.
Make sure you don't miss out on Legare's newest music! Fans are encouraged to follow him on social media below:
Twitter: https://twitter.com/legare_rapper
Instagram: https://www.instagram.com/legaremusic/
Soundcloud: https://soundcloud.com/user-454236173