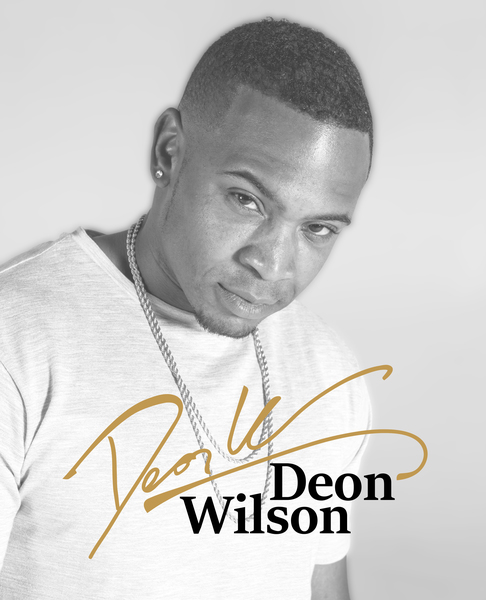 LOS ANGELES, CA – Colorado based artist Deon Wilson has reshaped the industry with his new take on R&B music. He has been steadily putting in the work over the years, with a honed focus on the past year. Deon has opened up for major artists that toured through his hometown, Wiz Khalifa, Young Buck, Chingy, Do or Die, Twista, Dizzy Wright, Pusha T, just to name a few. Deon and his team continue networking outside the box state to bring awareness to his music and brand. Deon aspires to put his own spin on R&B, with modern flavor that makes it pop. After placing much emphasis on his songwriting, he is ready to share his sound with whoever will listen. To this, it's safe to say that he has a wide variety of fans that are listening.
Many artists come upon the world of music after a life experience; some merely look at it as a hobby. However, this is far from the truth for Deon Wilson. The R&B artist believes his talent reigns straight from above, as it has always come naturally to him. Deon demonstrates this through his latest EP, "The Come Up", which he puts into perspective perfectly. "'The Come Up' talks about the transition that artists go through," said Deon. "Once you get past that, you start seeing the fruits of your labor. I wanted to tell that story." This project is a true testament to this, as it delivers a positive message through detailing Deon's ups and downs in his career.
Deon gives the audience a peak into his personal life through "You Got It". Relationships are never easy, which is the narrative the artist delivers so eloquently. The artist describes the progression of a love story, and accomplishes this with his signature sound that he is widely known for. "The relationships and experiences I've dealt with are different than most. No one has dealt with what I've dealt with, and this makes me who I am as an artist," said Deon. Through opening up to his audience, Deon has found that many of his fans can relate on different levels, which likely contributes to his popularity. It is often rare to find an artist who is so transparent as Deon.
Looking to the future, Deon is diligently working on his next work of art. In short, there will be a ton of amazing music on the way. Through Prime Music Entertainment, he's on a mission to continue sharing his infectiously soothing sound with the world. "We're working on putting together the entire package, and presenting it to the world. I'm always recording," said the artist. Deon will continue to tour all over in the coming months, which is an aspect of his career that he appreciatively enjoys. One thing is certain: Deon Wilson has made his mark in R&B, and definitely won't be going anywhere anytime soon.
Don't miss out on the latest with Deon Wilson- he might come to a city near you! To stay up to date with him, follow Deon on his social media sites below:
http://deonwilsonmusic.com
http://instagram.com/whoisdeon
https://twitter.com/whoisdeon
https://www.facebook.com/theofficialdeon
https://www.youtube.com/user/deonwilsonmusic
https://www.reverbnation.com/whoisdeon
https://soundcloud.com/whoisdeon