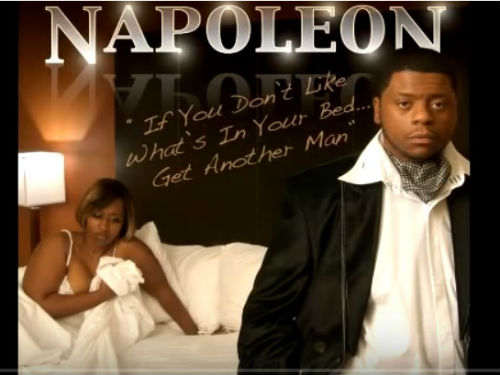 Flint, Michigan based R&B/Soul juggernaut Napoleon Demps is building a huge movement one fan at a time. He sings with purpose and conviction. One listen to his music and it's evident that this gifted singer/songwriter is destined for greatness. His songs are honest and personal and they touch on matters close to the heart. Napoleon has put his stamp on the R&B/soul game with his laid-back confidence and boastful attitude. It is only a matter of time before his fearless authentic sound makes an impact internationally.
His sound can best be described as "Southern Soul." Napoleon Demps was inspired by Sir Charles Jones' hit album "Love Machine." In fact, he has opened up for southern soul acts such as Sir Charles Jones, Bigg Robb, T.K. Soul and more. His first big hit was the song "Let Me Get It For The Last Time." That song put him on the map. Additionally, in 2006, Napoleon Demps made a big impact with another single called "Who You Been Lovin'" featuring soul artist Mr. David.
Napoleon is currently riding high off of his critically acclaimed album entitled "Southern Soul With A Twist." The project is distributed via Orchard/Sony. Moreover, his latest hit single is "Another Man." The dynamic song pulsates with tantalizing energy. Napoleon Demps delivers vivid lyrics and smooth flows over stellar production. The soul piercing lyrics are bold and profound.