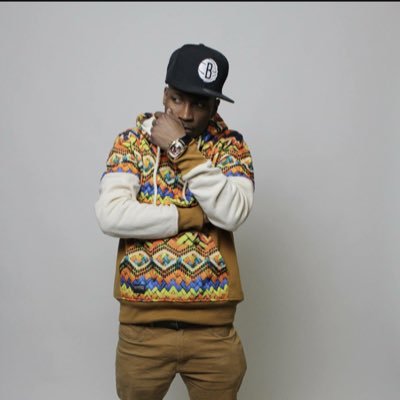 Music is an outburst of the soul. Music is what "Feelings" sound like. Music has the ability to convey that which cannot be expressed. Rising songwriter/Hip Hop artist Seany Sean Jenkins creates musical murals with his songs. He has a mature soul with a contemporary attitude. Seany Sean Jenkins approaches every note with fearless class. He is on a mission to become a certified "diamond" in a music world filled with "cubic zirconia."
Eclectic, mesmerizing, and daring are the adjectives being used to describe the Harlem songwriter. At times brilliant and at times daring, Seany Sean is relentlessly engaging. He creates genuine, multifaceted songs that take the listener on a reflective journey. Seany Sean Jenkins crafts songs that capture the essence of the human spirit. The explosive song writer/Hip Hop artist has an international appeal. His music is colossal and cinematic. He spins stories of love, lessons learned, conflict and resolution.
Armed with a pen, a microphone and an unshakable will to succeed, the unique songwriter/artist is already making an impact on the independent music scene and beyond. Seany Sean Jenkins' energetic drive and outgoing personality enabled him to showcase his amazing stage presence at many different venues around NYC including the legendary SOB's in NYC. Equally important, Seany Sean Jenkins performed at Crash Mansion and received kudos from acclaimed A&R Lenny S, MTV's Sway.
Seany Sean Jenkins demonstrates his dynamic songwriting skills, lyrical prowess and explosive delivery on his new hit single "Waiting" produced by Grammy Award winning producer BangOut. The song is rhythmic and alluring. "Waiting" is sure to appeal to Hip Hop aficionados around the globe. The song is the first single off of his upcoming EP entitled "The Retro Kid EP." Check out the single here.
Twitter: @_seanysean
Instagram: @_seanysean